MARBLE QUARRIES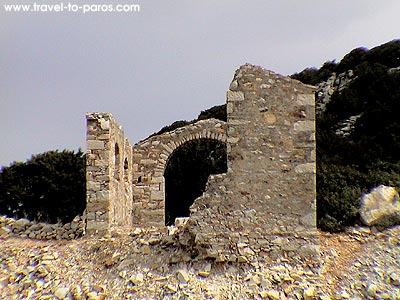 The Ancient Marble Quarries are located in Marathi, 4km from the town. The history of the extraction of marble from a quarry dates back to the protocycladitic times.
Paro's marble is considered unique in the whole world. Its special characteristics that make it different is its limpidity and feel but mostly its clarity and transparency. The transparency of Paro's marble goes up to 6 or 7 cm while Penteli's marble just 1,5cm. That's why sculptures, of the marble extracted from ancient Paria, glow. As the light passes through the marble, gives it this unique brightness. It is not accidental that everyone in ancient times wanted this marble even though it was the most expensive in the world.
At all times marble was the main source of income and-with no exaggerations-contributed to the architecture and sculptural art of classic times.
It is believed that from this marble 70% of the sculptures in Aegean islands are made. And not just that. From this famous marble are made some of the masterpieces of ancient times such as Aphrodite of Milo's, Hermes of Praxitelis, Niki of Paro's, Niki of Samothraki, the treasure of Athena in Delphi's and the temple of Apollo which is in the sacred island of Cyclades. It is said that Solomon's temple was made of this marble.
The extraction of marble stopped in the middle of 7th century. Later, in the 19th century two companies took them over, but they failed.
Today, if you visit the quarries you will see some of the ancient arcades and hallways, while pieces of rough white marble are spread all over the quarry.