MUSEUMS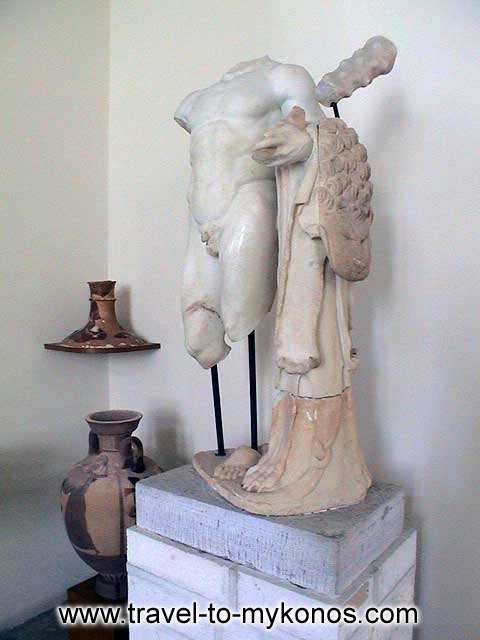 THE ARCHAEOLOGICAL MUSEUM
Mykonos archaeological museum is located in the west side of the island. This neoclassic building was built in 1902 in order to host the findings of Rinia.
Here you can see a very important collection of tubes, statues and ash vessels from the prehistoric to the afterhellinistic times, statues that came to light after excavations in Rinia and Mykono.
From these exhibits distinguish: the archaic amphora, with anaglyph pictures from Troy and an epitaph column of Tertia Oraria dated from the 2nd century BC. It shows a woman waving her husband. This column was on a sarcophagus made of marble.

THE AEGEAN NAVAL MUSEUM
The Aegean Naval Museum is located in the center of the country, in location Three Pigadia. It is roofed under a building of traditional architecture from the 19th century. The museum contributes to the maintenance and promotion of the Greek naval history but mainly to the evolution of trader in Aegean Sea.
In that museum you can see a remarkable collection of ship dummies from Minoic Times to the beginnings of the 20th century. Tools and coins with naval pictures from the 5th centuryBC to the 5th century AC and old maps that show the naval history of Aegean islands.

THE LAOGRAPHIC MUSEUM
Mykono's Laographic museum is located in Kastro and roofed under a traditional building of the18th century. It hosts a remarkable collection of clothing and webs of ancient times, furniture, ceramic items and a very important file of pictures and historic documents.