WINDMILLS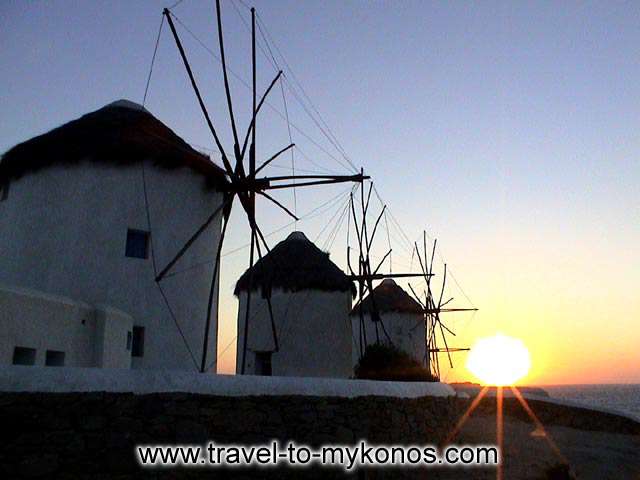 Ôhe traditional windmills in Mykonos are bond with the island's history. In our days they are a very important sites of the island and many visitors come to see them.
Round, whites, with a flanch roof towards the sea, remind the visitor times that have passed and fill their albums with beautiful and romantic pictures.
Mill-turnstiles used to be factories that alternated agricultural products. In the 19th century the basic source of incomes was the grind of flour. It was forbidden to construct buildings around mill-turnstiles because it hampered its function. In the past there were 16 of them in the island that needed the blow of the wind in order to work.
Ten of them are located southern of the country, between Alefcantra and Neochori. In our days only 10 are saved, the famous "Kato mill-turnstiles" that grind wheat.
In Ano Mera are the "Apano Mill-turnstiles" of the country.
Today Boni's mill-turnstile is a museum, while others are renovated and inhabited.
It is impressive that people, in order to keep tradition live, built mill-turnstiles next to their houses.