Spetses History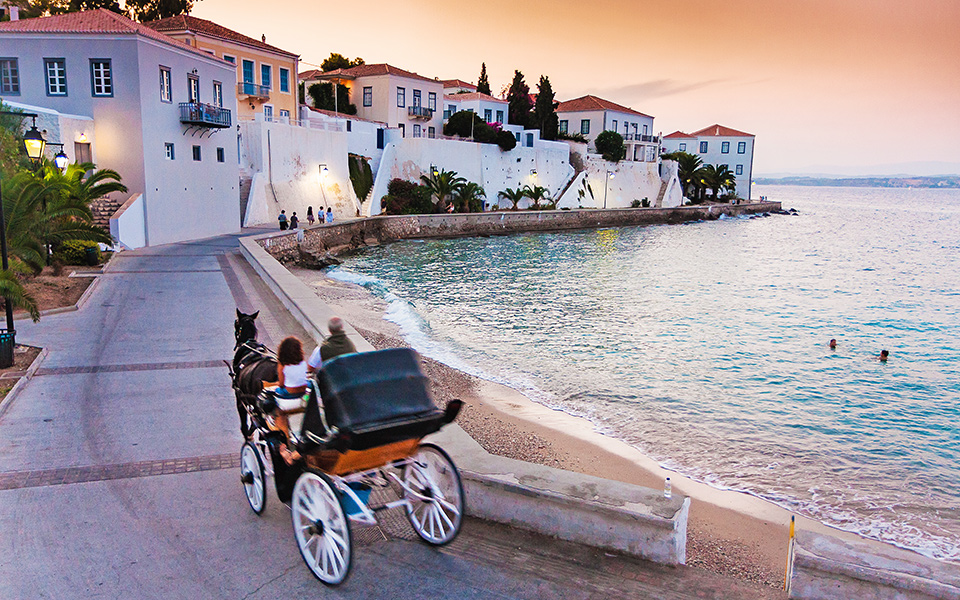 Spetses is an island with a long history. According to archaeological findings, it has been inhabited since the Early Helladic period, that is, from 2300 BC. The island was then called Pityoussa, which means pine tree. This name was kept for 3000 years, until the Byzantine era.

The first settlement of the island is believed to have flourished during the Homeric times, during which the island was part of the kingdom of Argos.

At the time of the Frankish occupation, Spetses came under Venetian rule, which lasted from 1200 to 1460, where Turkish occupation began.

The island owes its name to the Venetians and its present name, as they named it Isola di Spezzie, which means island of perfume. It is said that it was named after the many aromatic plants that grew on the island. A paraphrase of this name resulted in the name Spetses.

From the 17th century the island's population began to increase as refugees from Ermionida and Kynouria arrived on the island. Then the medieval districts of the island were built.

In the 18th century the island flourished and became a naval force of the time. It is well known that the contribution of the Spetsikian fleet was decisive for the outcome of the revolution.

At the beginning of the 20th century, the Spetses economy suffered a severe blow. The two world wars had devastating consequences for the island. Shipping and commerce flourished until then, and it was only in the mid-1950s that the island began to grow and become one of the first tourist resorts in Greece, but without lose its traditional identity.