Festivals - Watermelon Feast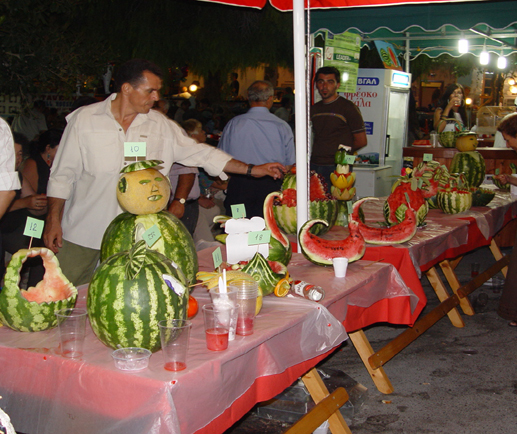 Apolakkia celebrates the following:
1. Saint Michael and Gabriel. The festival takes place on Monday after Easter during the day
2. Whit Monday at Saint George "Kalamos"
3. Saint Marina on July 17th . The festival takes place the night before

The Watermelon feast is dedicated to Apolakkia's local product, the watermelon.The feast always takes place on the first Saturday after the feast of Saint Marina. At the feast, visitors can taste unique specialities made from watermelon, watch and play games that have watermelons as a theme, dance and enjoy this one of a kind summer festival.