The inaugaration of EasyJet's new flight from Thessaloniki to London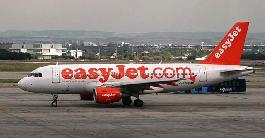 EasyJet, the biggest British airline company inaugurated direct flights from Thessaloniki to London (Gatwick).
The first flight will be released on January 30th with 3 flights weekly. During summer season the number of flights will be increased to 4 weekly.
Mr. Paris Anatolitis, Marketing Manager of EasyJet said: "40.000 passengers are about to use these flights during summer season. EasyJet now offers seven destinations from Greece, five from Athens and two from Thessaloniki. This last movement of ours proves how Greek people want low budget flights".