NATURE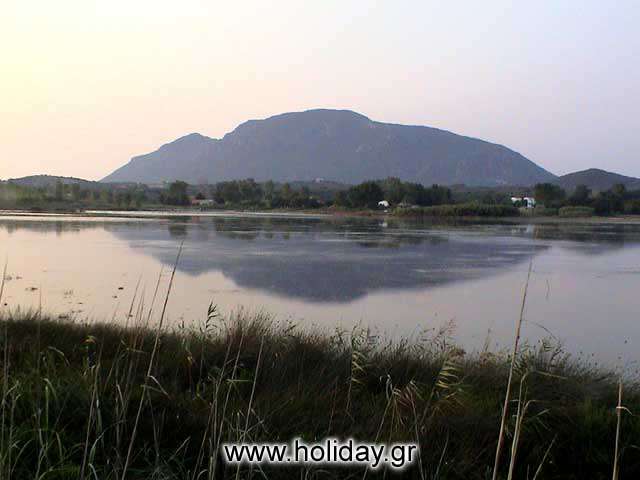 Corfu has a natural environment of unique beauty. The island is characterized by the exquisite existence of green that along with the colourful flowers seems like an art picture. The endless olive groves reaching the seashores create an aesthetic unit of unique beauty.
The ground of Corfu has many sources of sweet water, most of which gush potable water. These are the sources of Nimfon, Kiprianadon, Agion Doulon, Valaniou, etc.
Impressive are the two waterfalls in the north part of Corfu, in the region of Nimfon and Kiprianadon that offer an impressive spectacle as they fall of a height of 15m.
The most important lagoons of the island are those of Halkiopoulou, Korission and Antiniotis of big ecological interest, as around them has developed a rare ecosystem. Here you will find-apart from trees and bushes- many species of wild flowers such as the self-sown orchids.

Corfu's lianolia is the main tree in the island. Especially the age-long olive groves create a unique atmosphere with their endless anaglyph shapes in their leaves and trunks. After olive, cypress is the second characteristic tree we meet in Corfu. Especially in the west part of the island are found cypress forests with Koukounaria and Halepio Pefki.

As expected in this earthly paradise shelter many species of marine organisms, birds and animals.
Characteristic is the presence of marine turtle caretta-caretta and of monk seal monachus-monachus that live in the deserted maritime caves of the smallest islands near Corfu like Antipaxi.
The warm and humid climate of Corfu favors the growth of amphibians. In all hydrolands we meet turtles of the sweet water, various species of lizards and many kinds of snakes.
The fauna of Corfu is abundant. They have been reported 170 different kinds of birds, some of which are protected by international agreements, as they belong to rare specimen. Some of them are Sfirihtari, Nanoskalidra, Drepanoskalidra, Agriotsiknia, etc.
Other animals we meet in the countryside are foxes, rabbits, beech martens, hedgehogs, black rats, bats, etc.